Guanabana: Exotic & Delicious Newcastle Fashion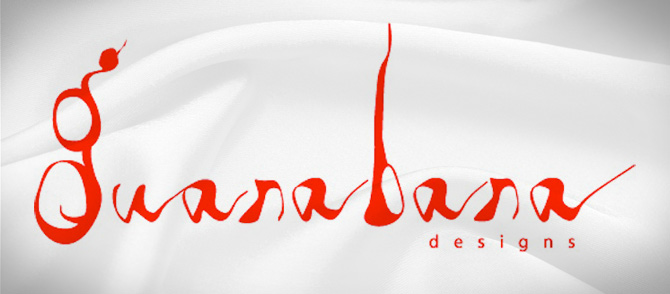 I was lucky enough to catch up for coffee recently with the lovely and talented Linda Bergskas, Fashion Designer, Director and Founder of Guanabana.
Guanabana is a Newcastle-based, successful women's fashion label featuring exotic and bohemian style clothing and accessories. In person, Linda is like a stunning little doll, with her amazing deep blue eyes, long locks and quiet, sweet nature. But there is so much more to this lady - she's focused, extremely creative, and the driving force behind the success of this interesting label.
Hailing from Norway, Newcastle is lucky to have Linda adopt Newcastle as her home and base for Guanabana, now widely stocked in Australia and overseas.
Linda shared some info with us about herself and her label…..
Where did the name Guanabana come from?
The label is actually named after my pet diamond python Guana Miss Bana who lived in my retail store "Guanabana" until she grew too big. A Guanabana is a type of South American fruit. When I started my label in 2007 I thought the name sounded tropical, exotic and delicious which represents the label's aesthetic.
Tell us about the history of Guanabana - how / where did the label start and how far has it come?
I originally began the label by designing and making for my own store. After receiving interest from other retailers I decided to go on a mini selling trip. I received overwhelming interest from that very first trip and soon after began to wholesale. From that first trip in 2007 the label has grown to produce 4 collections yearly consisting of clothing, swimwear, shoes, jewellery and accessories with distribution throughout Australia and internationally.
Originating from Norway, what brought you to Newcastle?
Since childhood I had always had a fascination with the animals and nature of Australia, it was so different to my surroundings in Norway. I always knew I would travel to Australia, so when I received a Government Scholarship to study graphic design at the University of Newcastle I was ecstatic. Once I arrived in Australia I knew I would always want to live here. I love living near the beach, the climate and the laid-back culture.
What inspired your latest collection?
Guanabana's Autumn/Winter 2011 collection: The Girl From Telemark gets back to my Norwegian roots. I have always wanted to do a range inspired by my heritage, and I was lucky it really fits in with this winter's alpine feel. The range combines traditional Norwegian costume with modern colour palettes and silhouettes to create a distinctly Guanabana-esque feel. I collected authentic Norwegian patterns from my family's neighbours in my hometown of Telemark, which is used in prints and knit designs. The combination of textures from floaty cottons and silks, warm leather and suede, to cuddly faux fur, velvet and knitwear, means the range overcomes the challenge of being both glamorous and cosy throughout the winter months!
What is the most challenging thing about being a Fashion Designer? - …and best thing?
The most challenging thing would be trying to find the time and space to be creative whilst running a business. The two aspects of my job are always in opposition. One day, I have to put on my business hat…the next I get to have my creative hat on. The best thing about being a fashion designer is the opportunity to be creative, travel and meet lots of interesting people and cultures.
What is the one item that girls MUST add to their wardrobe this A/W 11 season?
Our Chunky Moose Knit Jumper it is so warm, cuddly and sexy!
Guanabana is located at 115 Darby Street, Newcastle.