Groovin' The Moo 2014 Lineup Announcement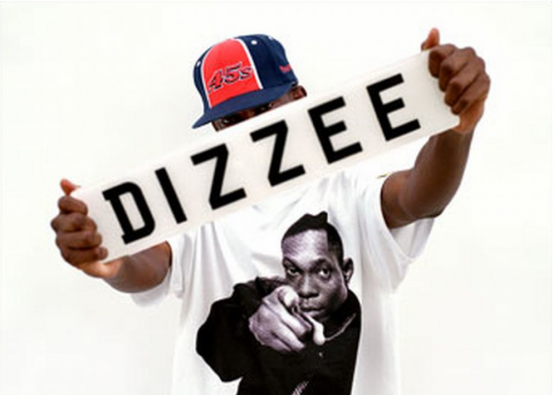 AUSTRALIA'S REGIONAL MUSICAL ODYSSEY GROOVIN THE MOO WELCOMES THE 2014 LINE-UP 
Team Groovin the Moo is in the highest of spirits to be welcoming a new bunch of Artists to take part in the regional Australian festival fun! With The Presets, Dizzee Rascal (UK), Vance Joy and Wave Racer to The Jezabels, Disclosure (UK), The Kite String Tangle, Violent Soho and Cults (USA) plus many more. The eclectic line up for 2014 is sure to provide another year of pure solid gold for the GTM community and all the new friends who will help to create GTM Oakbank South Australia for the very first time.
For GTM, 2014 symbolises ten years of making the annual overland journey into its much-loved communities that are now considered home. The simple set up and the honest country hospitality of those original GTM's is still the life blood that flows through the festival today - the double outdoor stages, the glow of the Moolin Rouge Big Top Tent and the variety of the flavorsome, fresh and local produce on offer.
With a legacy of events which sell out, tickets for GTM 2014 will be on sale for the value-packed price of around $100 from 9am local time on Tuesday 4 February for Bendigo VIC, Townsville QLD and Bunbury WA. At 9am local time on Wednesday 5 February tickets go on sale for the Oakbank SA, Maitland NSW and Canberra ACT events.
Would you like to know more about Groovin the Moo and the dynamic manner in which the separate worlds of festival goers, artists, staff, national media and local residents come together? Then come along to GTM's first exhibition! Presented by Cattleyard Promotions in conjunction with the Maitland Regional Art Gallery, Groovin is a multi-media exhibition featuring graphics, objects, video, music, and writings from the GTM archives that will unfold over two rooms at Maitland Regional Art Gallery from 7 March – 25 May. Entry to the exhibition is free.
Continuing with the design theme, don't forget GTM is calling out to artists, graphic designers, students, professionals and hobbyists to enter the 2014 GTM TEE Competition - round 5 of the annual search for merch! For this year's GTM TEE Competition, we are asking participants to develop a GTM community logo or shield that captures the relationship between the event and its unique setting. Visit the competitions section at www.gtm.net.au for more info. While you're there, sign up to the Moos Flash to be the first to get all the news and festival updates.
In alphabetical order, please welcome:
ACTION BRONSON (USA)
ANDY BULL
ARCHITECTURE IN HELSINKI
CULTS (USA)
DISCLOSURE (UK)
DIZZEE RASCAL (UK)
HOLY F**K (CAN)
 ILLY
THE JEZABELS
 THE JUNGLE GIANTS
KARNIVOOL - KINGSWOOD
THE KITE STRING TANGLE
LOON LAKE
 THE NAKED AND FAMOUS (NZ)
PARKWAY DRIVE
PEKING DUK
THE PRESETS
ROBERT DELONG (USA)
THUNDAMENTALS
VANCE JOY  
VIOLENT SOHO
WAVE RACER
WHAT SO NOT
With triple j Unearthed, local and emerging Artists for each event still to be announced!
Maitland Show details: 
Sat 26 April – Maitland NSW
Maitland Showground
Blomfield St, Maitland NSW
With a special addition for 2014 ….
Fri 7 March – Sun 25 May
Groovin Presented by Cattleyard Promotions and Maitland Regional Art Gallery
Maitland Regional Art Gallery – Entry to the exhibition is free
230 High Street, Maitland NSW
For enquiries, phone: 02 4934 9859
Tickets 
Cost: $99.90 + BF
On sale: Tue 4 February (from 9.00am local time): Bendigo VIC, Townsville QLD and Bunbury WA
Wed 5 February (from 9.00am local time): Oakbank SA, Maitland NSW and Canberra ACT
By logging on to www.gtm.net.au or www.moshtix.com.au | By calling 1300 438 849 (GET TIX) OR
By visiting selected moshtix outlets – visit www.gtm.net.au for an outlet in your local area.