Photographing the 1st Olive Tree Markets of 2012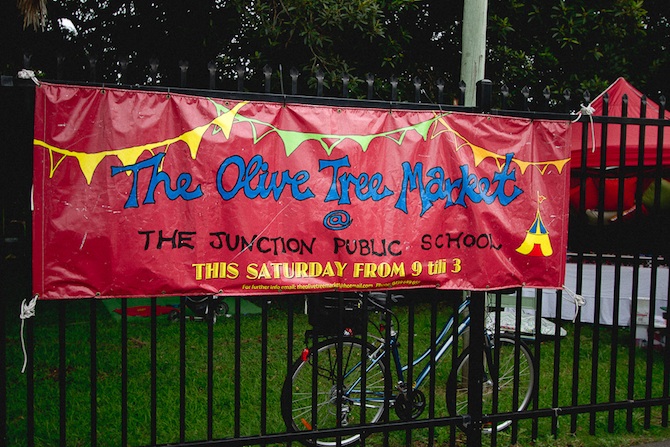 Held on the first Saturday of each month, the Olive Tree Market is a great way to kick off a weekend & regulars will be happy to hear that it's back for 2012! Just when it feels like every market you've been to is the same, the unique collection of artists that gather at the Junction Primary School offers a refreshing shot of originality into the scene. The quality of the crafts available are a step up from what you'd expect, and there is a genuine feeling of community as you walk between the stalls. There's plenty of food available to keep you going - although personally I like to stick to the classic sausage sanga available from the P&C. The market is a must for visitors and a regular for locals.
Each week "The Grid" features photos of a selected area of the Newcastle & Hunter region, capturing moments that might otherwise go unnoticed.