Interview with Newcastle Fashion Week Founder: Louise Mackay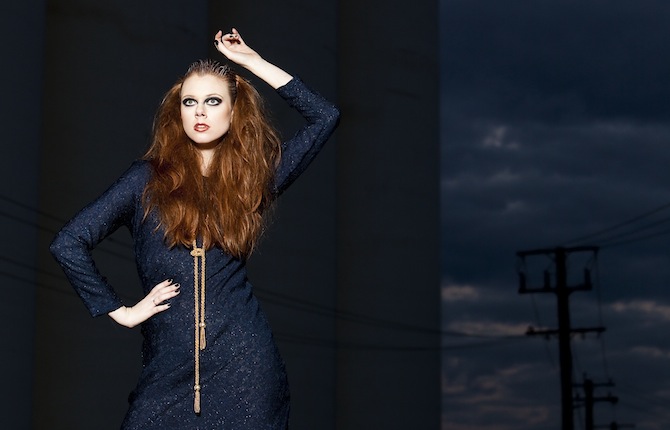 Louise Mackay is the brains behind Newcastle Fashion Week and we were lucky enough to have a chat with her about her inspirations, dreams and how it all began. Louise and her mother Deborah Lawson have also created the beautiful fashion label L'aude with talents and a love of fashion that has been passed down through generations.
Louise, you started Newcastle Fashion Week. Tell me how the first event came to fruition.
For me, Newcastle Fashion Week is a combination of two of my passions - fashion and fundraising to defeat cancer. I was diagnosed with leukemia when I was 18 years old, and throughout this time I experienced so many life changing moments and met so many courageous and inspirational people. Sadly, I've lost some of them since then… and NFW is for them. I run Newcastle Fashion Week as a fundraiser for Cancer Council NSW to help them in their mission to defeat cancer. To be able to do it through fashion makes it more enjoyable.
What do you hope to achieve through Newcastle Fashion Week?
Not only do I want to raise money and create awareness about cancer, I also have the goal of creating an event that allows emerging designers to launch their careers and take that one step closer to their dreams. The event is about dreams for everyone, whether they are a fashion designers, volunteer, model, hairdresser or make up artist, they all have a goal in life and this allows them to have an experience in that journey.
How would you like to see NFW change and grow in the future?
I would love to see Newcastle Fashion Week turn into a recognized event in the fashion industry for emerging designers.
What is your favourite thing about NFW?
My favourite thing about NFW is seeing all the designer collections come in each year. The designers take their collections to the next level every year, and the creativity and innovation that is put into the designs is remarkable. Australia can expect to see some pivotal designers coming out of Newcastle Fashion Week, so get ready!
So now let's talk about your fashion label L'aude…

How did you become involved in fashion?
Fashion has been in our family for generations. My grandmother is a dressmaker by trade and taught her daughter and grand-daughters the tricks of the trade. We have always had sewing machines and fabrics at home, and as little girls my sister and I would sit beside mum and create fashions for our Barbies. It was only since NFW that we decided to take it that one step further and have a play with fashion design for all women.
You work with your mother on your current label. How did that come about?
My mum (Deborah) is the talent behind the label. She is the one who sews endlessly creating the beautiful garments. She has a little more patience than I do, but together we create designs that compliment women of all shapes and ages. I have always looked on as my mum created fashions, and now together we create fashion together.
What has influenced your latest collection?
The inspiration behind our latest collection is women - I know that is such a broad concept but we wanted to create fashion that women, real women, would feel comfortable in. We have created clothes that we would wear. We combined beautiful colours, classic styling and great silhouettes to allow women of all shapes, sizes and ages to feel beautiful and comfortable in.
What is the most rewarding aspect of being involved in the fashion industry?
Fashion is something that is seen as superficial, but for the women behind L'aude, fashion is something that makes a woman. Whether it is simply being able to put on an outfit or piece that makes you feel strong, beautiful and invincible, or creating a persona, fashion allows a woman to be whoever they want to be. That makes fashion rewarding, knowing that no matter how sad or flat a person may feel, they can always find that favourite piece in the wardrobe to make the day.
What advice would you give aspiring designers?
One thing we learnt from Louise's cancer diagnosis is that anything can happen in your life, but with the right tools and the right people around you, you can get throughout anything. And that now resonates throughout our fashion label. If you asked us 10 years ago whether we would create a fashion label we would have laughed at you. So our advice to anyone who wants to have a go is to just do it. Find your style and create it.
Newcastle Fashion Week kicked off last night with the Newcastle Fashion Week Official Launch. To buy tickets to the runway shows click here. More info about Newcastle Fashion Week can be found at their official website and Facebook.