Newcastle Fashion Week Designer Spotlight: Velvet Hummingbird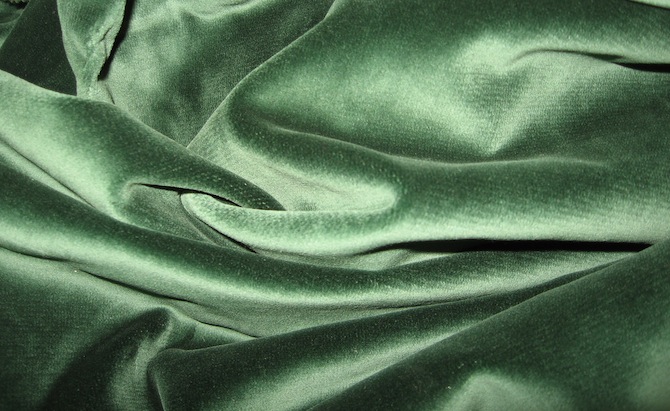 Have you got your tickets to Newcastle Fashion Week yet? You'd better get to it - it starts today!! Here's another opportunity to get to know NFW's designers before you see their wares on the catwalk. This time we catch up with Kate Hindmarsh of Velvet Hummingbird.
Velvet Hummingbird is all about romance & nostalgia - structured silhouettes, luxurious velvet & lace, vintage-inspired jewellery and a classic neutral colour palette. Kate's previous designs have bordered on costumery, but she hopes that her 2012 Winter Solstice collection has a more commercial slant. For Kate, fashion is never a chore, and she gets satisfaction from making people feel magnificant when they wear her clothes.
1. What does being involved with NFW mean to you?
To me Newcastle Fashion Week means meeting new creative people, fantastic exposure for myself and my label, raising money for an extremely worthy cause, and bearing my soul to the world.

2. What influenced your latest collection?
My latest collection 'Winter Solstice', is true to its name. The Winter Solstice is the longest, coldest day of the year & my collection revolves around a dark, moody palette. The style of clothing is romantic and ageless with structured silhouettes juxtaposing long flowing skirts. My collection would seem modern two hundred years ago, when luxurious fabrics such as jaquard and velvet were in vogue. The collection is chaste, yet edgy; and, to me, utterly wearable.
3. Do you have an all time favourite design? What does it look like, and what makes it your favourite piece?
My all time favourite design would have to be my first garment I ever created for NFW 2009. It is more of a costume peice, a beautiful, boned full length ball gown. When it moved the fabric seemed to ripple in between black and gold. It reminds me of something from the Elizabethan era.

4. What is the most rewarding aspect of a career in fashion?

I design and make clothes because I love doing it. I cannot remember when I started designing, it is so integral to my life. However I think the most rewarding part of designing is having people appreciate and gasp as my designs stroll down the catwalk. It is also gut wrenching as well, as I never know if the public will love my designs as I do.
5. What words of wisdom would you give aspiring designers?
Do your own thing. Never be dictated by trends. If people tell you you can't do something, or that you are too young to do something, consider it a challenge. And always, always wear velvet.
For more information, check out the Velvet Hummingbird website. You can catch Kate's pieces on the catwalk at Newcastle Fashion Week on Saturday, 27 August. For more information & tickets, check out the Newcastle Fashion Week website.
Want to read about other Newcastle Fashion Week 2011 designers?