Newcastle Fashion Week Designer Spotlight: Alex Norrie Swimwear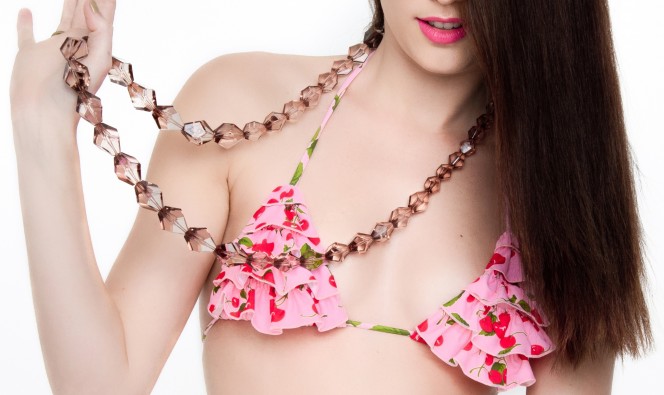 As Newcastle Fashion Week approaches, the featured designers are scurrying around putting finishing touches on their most beautiful pieces. Luckily, some have taken the time out to catch up with us at Urban Insider… This week we caught up with Alex Norrie Swimwear's own Alex Norrie.
From the creative age of ten years old, and as a competing swimmer, Alex Norrie was intrigued by the functionality of her swimmers and the understanding of how they fit the body. She consistently found herself wanting to improve them. Alex was perplexed by the conglomeration of small details that made them challenging to use and wear. And through curiosity and effort she continually found ways to improve them. This is where the story of Alex Norrie Swimwear begins…
1. What does being involved with NFW mean to you?
It's an honour for me to be involved in such a wonderful fashion event in Newcastle. Supporting a great cause and presented with the fantastic opportunity to have my designs paraded in my home town. Teaming up with so many other talented designers. This event is a huge privelige for me.
2. What influenced your latest collection?
I get inspired by summer! The warm, happy, bright colours. The fun outdoor activities.
I love designing swimwear that captures all these elements of the beach culture. I want girls who wear my swimmers to be able to run around on the beach, go for a surf, play volleyball. At the same time they will look amazing and be comfortable! My swimwear is not only cute, funky, flirty and fun. It's also completely practical! It can take you from the beach straight to a bbq or relaxed bar - teamed with a sarong or shorts!
My new collection is called "What's Your Flavour!" There's something for everyone. Bright prints, girly frills, classic one-pieces, bubblegum blue's and my new underwire bra cup tops!
3. Do you have an all time favourite design? What does it look like, and what makes it your favourite piece?
I have 2 favourite designs. I love them both just as much for different reasons.
One is the full-piece with the frill around the neck. This is the perfect swimsuit to wear as a bodysuit. Teamed with shorts it is so adaptable to all after beach activities too!
My other all time favourite is the plain skimpy triangle and pants. Just the simple design. It's perfect for me all through summer.
4. What is the most rewarding aspect of a career in fashion?
Seeing my designs paraded on stage!!! Also being at the beach and seeing girls wearing my swimwear and going into stores and finding my swimwear on the racks! It's such an incredible feeling! It makes all the hard work worthwhile.
5. What words of wisdom would you give aspiring designers?
Follow your heart, believe in yourself and don't give up. Be prepared for many setbacks. It's extremely hard work and the income isn't consistent. But it's amazing to wake up every day and go to work to do something you love and are so passionate about! It's the best!
Alex Norrie Swimwear will be featured in NFW, with Alex's runway show scheduled for Friday Night, the 26th of August. To buy tickets to see Alex Norrie's runway show click here!