Newcastle Musicians: Secret Side Projects & Route 66 Adventures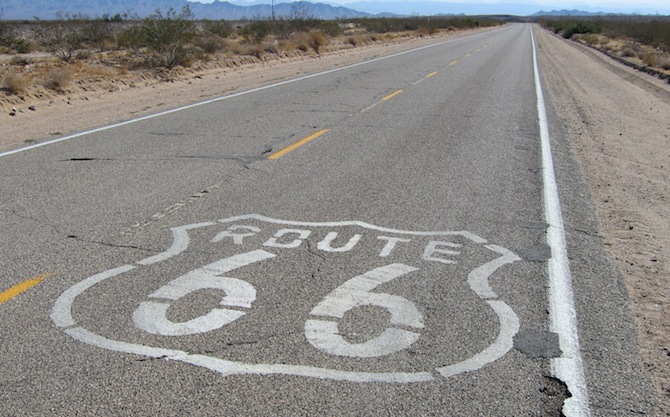 Newcastle musicians are a talented bunch, and it's great to see them getting their music out there!
Agents of Peace Have Secret Side Projects
Novocastrian band The Agents of Peace, led by former Screaming Jet Grant Walmsley, has developed quite the reputation locally and across Australia's festival scene - which isn't surprising considering the talented lineup!
Two of the Agents are doing their own thing and the results are extremely promising! Huw 'Babylegs' Jones can be found setting his guitar on fire and running around on top of bars as an Agent, and goes by the moniker Fox Control when he's working undercover. Babylegs has recently moved to Sydney and has joined up with some great musicians to bring violin, bass, drums and guitar together in jazzy blues dub grooves.
Allon provides rootsy double bass lines and 'just right' harmonies when he joins Babylegs and the others on stage, and you might find him doing voice overs in the radio studio or working in theatre on other days. He has recently thrown some tunes up on Triple J's Unearthed website and is having great success there, climbing the roots chart and getting a heap of downloads. Ask him who he sounds like and he'll tell you something along the lines of Joe Cocker meets Nick Cave meets Lior. Like Allon on Facebook to keep on top of his local gigs.
66 Days on Route 66
Local singer songwriter Grayson has won the hearts of many locally, and also in Europe. Now his sights are set on the USA! On 20 June, Grayson and crew will begin a new adventure - 66 Days on Route 66. The tour is to promote his album due out in July and will see the revitalisation of the classic American roadtrip. "What happens on tour stays on tour", right? Well, not the case here - a documentary will be detailing the ups & downs & shenanigans that take place on this epic journey!
Before leaving, Grayson is giving locals a chance to hear the new album and get their mugs on American TV.  A local CD launch on 19 June at MJ Finnegans will be filmed for the documentary and will feature emerging local Claire Jean & Hamish White opening the night and then a full band performance of the new album at length!
Support these talented locals by getting along to their shows & downloading their tunes!