Newcastle's Cycling Community to Gather for Ride of Silence Tomorrow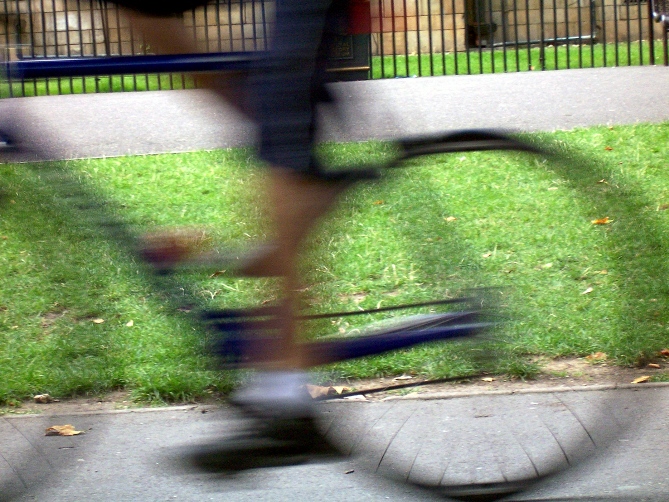 Ride of Silence was first established in the United States as a day of mourning for all cyclists who have lost their lives on the roads whilst doing what they love.  Ride of Silence Newcastle will take place this Sunday, 29 May & aims to raise awareness of how important it is to keep an eye out for fellow Novocastrians when you're out on the road.
Earlier this week, we caught up with local Olympian and cyclist, Olivia Gollan.  Olivia is an ambassador for the Amy Gillett Foundation and will be involved in the Newcastle's Ride of Silence…
How did you start cycling?
I started doing triathlon events as a bit of fun and realised I had a talent on the bike.  I had a lot of community support and fell in love with the sport once I started racing.
You started competitive cycling at 26 years old.  How did it change from being a hobby to something you thought you could pursure professionally?
This was a difficult call.  I had to quit my job and decide that I was going to take a big risk.  My Dad always encouraged me to do what I loved doing and thankfully it paid off.  I didn't ever think I would go to the Olympics when I went full time but just thought I could have the opportunity to race in Europe - which is where cycling is strongest.
What does the Ride of Silence mean to you?
I guess the biggest thing for me is that I get the opportunity to be with the cycling community in Newcastle and make a statement about how dangerous it is on the roads for bike riders.  I also want the message to be out there, that keeping the roads safe is as much the cyclists responsibility as the motorist.  It is also special to help those local people like Michelle Mason (who lost her husband in a bike accident in 2007) to do something pro-active with their loss.  It is a very brave thing to organise something like this when you have experienced such intense grief.
Do you worry when you're out riding on the road?
I guess my skills are really good on the road and I like to think that I preempt things.  This confidence makes me feel like I have some control over my safety.  I try to do all the right things and stay VERY visible.  Even if that means "taking the lane" at times to keep myself safe.  I worry more about inexperienced people who aren't skilled riders.  I believe you need to do a lot of time on bike paths or on a very quiet streets before you head out into traffic.  This includes people who can afford to wear lycra!
What changes do you think could be made to improve safety?
More designated bike paths would be great and a more tolerant attitude from motorists would help.  Cyclists need to make sure they are confident and competent on a bike before they head out on the road.  They also need to do the right thing all of the time.
What messages would you like to send to Newcastle's cycling community?
The road is there to share.  Stop at red lights.  A metre matters when you pass a cyclist.  Make a donation to the Amy Gillett Foundation.
This year's Ride of Silence Newcastle will be held this Sunday, 29 May at 9am starting at Centennial Park, Cooks Hill & will include a 20km round loop from Centennial Park, down Darby St, past Fort Scratchley's and Nobby's Beach, through Honeysuckle to Wickham, down Beaumont St, around Newcastle Race Course and finishing back at Centennial Park - and you're all invited!