Balmain Wharf Apartments: The Perfect Place to Base Yourself in Sydney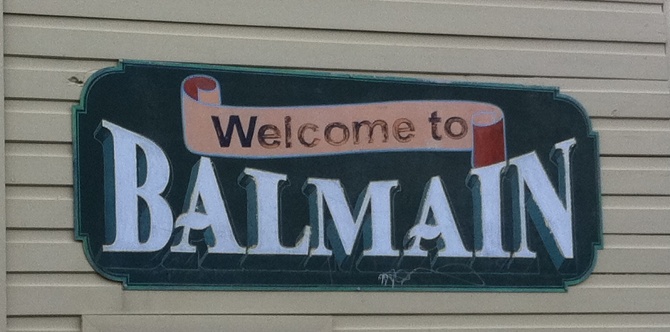 I've just found a new home away from home in Sydney. It's convenient, extremely comfortable and over 200 years old. It's the Balmain Wharf Apartments.
As a regular visitor to Sydney for work and play I have managed to experience a wide array of accommodation options in numerous suburbs, but rarely is there one place that would tempt me to return. Most are just another hotel. The Balmain Wharf Apartments are different.
I actually came across Balmain Wharf Apartments on Twitter when they suggested I try their newly renovated rooms next time I was staying in Sydney.  I'm very glad I did.
Located right alongside the harbour at Balmain East, the Balmain Wharf Apartments are a 4.5 Star standard collection of 5 serviced apartments within lovely 200-year-old sandstone building.
The building was originally the Shipwright Arms Hotel but a recent refurbishment has made for a luxurious and stylish location to base yourself in Sydney.
The rooms themselves are beautifully appointed but it's the little things that really make the difference. Free, fast WiFi that actually works is a great benefit for the business traveller. Heated bathroom floors, all Foxtel channels and a gourmet welcome hamper complete with Tower Estate wine were a real surprise.
The location is the real attraction. The apartments look directly across to Bangaroo Point, Darling Harbour and the Sydney Harbour Bridge. Quite the view. Only 50 metres away is the ferry wharf with services running to Darling Harbour, Circular Quay and Luna Park making it a wonderful base for a family weekend.
Most ferries run every 30 minutes meaning you can be in the city quickly for meetings without the hassles of traffic and expense of parking. And coming "home" on the ferry with the city lights as a backdrop is much more relaxing than most alternatives.
Balmain itself has come a long way from its rough and ready maritime past and is now home to a fine selection of pubs, restaurants, boutiques and cafes. Foodies will enjoy tasting the treats at Adriano Zumbo's patisserie, relaxing at Pizza e Birra, or one of the many Darling St restaurants.
We eventually settled in dinner just a few hundred meters from the apartments at the newly refurbished Balmain Bug.  This mod-oz fine diner is also housed in an old sandstone building and offers some interesting dishes in a comfortable setting.
Strolling back down the hill to our apartment after dinner, admiring the lights of the bridge and city, the decision was made; this is our new home away from home in Sydney.