Newcastles Own - Grain Store Craft Beer Cafe!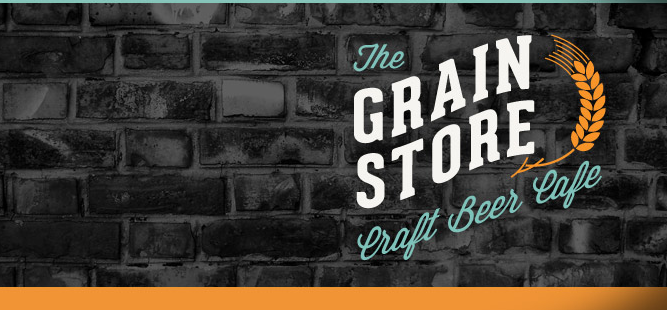 Brand new to Newcastle, Grain Store Craft Beer Café is set to hit the ground running. Owned and operated by Kristy and Corey Crooks, the old warehouse venue has been restored to its former glory. High ceilings, art deco and timber flooring, it's the perfect location for craft beer at it's best!
Boasting features of the past combined with a little modern twist the owners are excited to reveal its gorgeous indoor / outdoor courtyard as a little "inner city oasis", the perfect spot to relax by yourself or catch up with a group of friends.
Extensive tap listings totalling 21 signature beers, showcase independently owned and 100% Australian brewed craft beers, propelling the Grain Store into the market as one of the largest craft beer tap listings in Australia. Whether your tastes desire a Smoked Porter, Dry Stout, Crispy Pilsner or a Hoppy IPA, Grain Store has you covered! Pair this with a delicious treat from their menu, maybe a Trio dips plate with garlic pizetta for those that like to share, or fresh from the oven Smokey barbeque chicken with caramelised onion, capsicum and mozzarella pizza, your taste bud's will be tingling. But lets not forget the Ale Dogs, a quirky twist on the traditional hotdog, just ten times better!
Grain Store's friendly staff are at the ready to help you decipher the deliciousness of craft beer. Passionate about the product and boasting a wealth of knowledge, Grain Store ensures their staff are dedicated to the cause!
Wednesday 15th May will mark the beginning of an iconic Newcastle business, with Grain Store hosting a charitable function for the Ride for Motor Neuron Disease. An event in support of Ian Davis and Scott Sullivan who joined forces to ride one million meters to raise awareness for MND. So come along and join the festivities, what better way to celebrate raising awareness of a great cause than in Grain Stores vibrant new location! Thursday 16th May will be the official opening, and by the anticipation surrounding the week ahead of them, Grain Store is sure to be a Newcastle favourite!
So come on down and let them open your eye's to the tasty world of craft beer, soak up their knowledge and indulge in some beer taste sensations. There is a casual all day menu, and catering available for function and large groups.
Visit their Facebook page, website (fully launching soon) or stop by the bar @ 64 Scott St for more information. Treat yourself to Newcastle's best offerings in craft beer!