This Week in Newcastle: TINA, Sound Summit & Spring Walk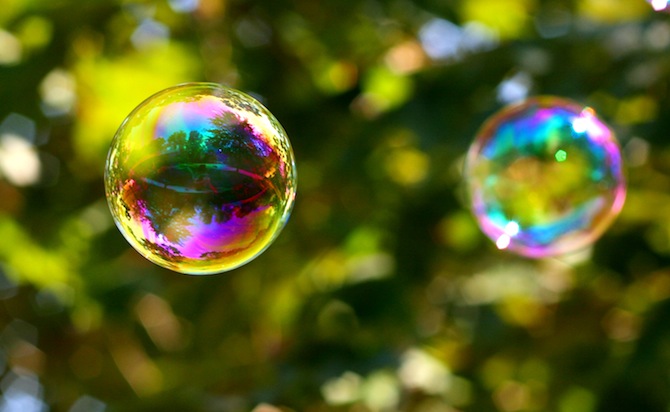 Spring is here, and isn't it great! There's lots going on Newcastle this week, and we can expect a few unfamiliar faces around town belonging to folk who've come for This Is Not Art and Sound Summit. Be sure to give them a friendly hello or point them in the right direction!
Friday, 23 September
Adelaide band Leader Cheetah come to the Northern Star Hotel in Hamilton tonight to play tunes from their new album Lotus Skies. One of the most exciting and disctinctive Australian bands to come about in recent years, Leader Cheetah. As with most bands that are built to last, they have a sound all of their own. Tickets cost $17.90 and are available from Big Tix with the gig kicking off at 8pm.
For something a little different, head along to the Wickham Park Hotel tonight for a bit of rockabilly provided by the Pat Capocci Combo. Recently signed to Australia's leading Rockabilly and Roots label Press Tone Music, the band play the kind of music that won't let keep you sitting down for very long. And best of all, it's free! Starts at 8.45pm.
All girl Triple J & Glastonbury sensation Stonefield will perform their brand of 70s rock at The Great Northern Hotel tonight. They'll be joined by Fire! Santa Rosa, Fire! & Glass Towers. 3 bands for $12, or slightly more if you pay on the door ($15).
Maybe you're after something a little more classic? Head to the Hunter Valley this weekend for the Music in the Hunter festival, which features a chamber music repertoire delivered by some of the country's best performers. Call 9389 8117 for more info.
Check out the somewhat morbid Preparation for the Final Journey exhibition opening tonight at the Newcastle Art Space Gallery (246 Parry St, Hamilton East). Twenty professional artists were given the challenge to create their own vessel - coffin, cask, urn - to carry them into the hereafter, or make a conceptual work related to death. Opening night runs from 6 - 8pm, and the exhibition will run until 9 October.
Saturday, 24 September
Foodies, treat yourself and head out to Grandis Winemakers Dinner at The Verandah Restaurant in the Hunter Valley tonight. It's $85 for 4 courses that are sure to make your mouth water just reading about them… think Tempura snapper, slow roasted lamb shoulder, churros with Spanish chocolate.. yum! It starts at 7pm, bookings are essential, call 4998 7231 to snag a seat.
Sunday, 25 September
Jeff Lang will perform tonight at Lizottes Newcastle to support the release of his new album Carried In My Mind. A great guitarist & an essential for all Australian blues & roots fans. He'll be supported by Jordie Lane. More info & tickets.
Tuesday, 27 September
The Great Northern Hotel's Play For A Pint, Sing For Your Supper open mic night is great for everyone: the musicians that play a 30 minute set get dinner & a drink, and the crowd get to see some great local talent. Musicians should contact Thomas Lawson on 0434 031 668 to book a spot, or can just turn up on the night (but there might be a wait).
Thursday, 29 September
This Is Not Art kicks off today! Check out our map guide to see what's on when & where.
For a night of heavy blues & roots, head to Lizottes to catch Nathan Cavaleri with Nat Col & the Kings alongside Newcastle's own Grant Walmsley & the Agents of Peace. Tickets are $25.00 and are selling fast. More info & tickets.
Friday, 30 September
Art vs Science will take to the stage tonight at Newcastle Panthers as part of their 'Feels Like Home' tour. These guys have a had huge year so far - picking up a nomination for Triple J's J Award, debuting at #2 on the ARIA chart and having the youngest album in Triple J's Hottest 100 Albums of All Time. It's an over 18s show, tickets are $30 and doors open at 8pm. Tickets.
Experimental music festival Sound Summit returns to Newcastle this weekend, including 3 days of music at The Cambridge. Artists performing include Scattered Order, Moon Duo (US), Fabulous Diamonds, Mono (Japan), Chrome Dome & Bare Grillz. More info & tickets. Check out the festival website for the rest of the program, which includes music industry panels covering international touring, growing your band and discussions about music, culture & the environment.
What better way to enjoy the lengthening days than to go on a Spring City Walk around town. Just like Spring, Newcastle is blossoming and this walk will take you along back streets to find hidden treasures in Newcastle's creative culture. The walk is run by Renew Newcastle and will include visits to many of the projects housed in previously neglected spaces. Renew Newcastle & Renew Australia founder Marcus Westbury will kick things off, then you'll get to explore The Odditorium, Make Space, ARThive, see fashion from Tipsy Orchestra and find out who's taken out The Woods Gnarchibald Prize. More info.
If you've got events, news, sales, gigs, please let us know!