Go Ten Pin Bowling in Newcastle!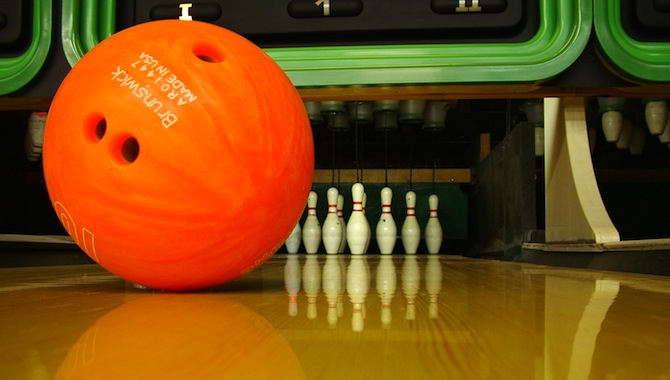 Haven't been bowling in a while? Take a minute to think hard about the sport (yes, sport)… There are a bunch of things that make bowling a great choice, particularly on a cold Winter's day…
My personal favourites are:
1. The idea of being allowed to throw a giant ball at something is kind of awesome.
2. Watching everyone's special 'bowling style' ('bowling style' referring to the runnup, the throwing action, and the post bowl movement), most of which are hilarious and definitely worthy of documentation (so take a camera!)
3. More slapstick opportunities to be viewed, like those silly people who step over the line and slip down the lane…
4. Flashing lights & jukebox give you an opportunity to get your disco on.
5. The new & improved system that allows you to drink cocktails and beer while you are bowling! Note, this may lead to more photo opportunities (see 2. & 3.)
So, with all this in mind, here is a list of places to catch a laugh… and knock down a few pins, in Newcastle!