What's On In Newcastle? Boy & Bear, Markets & Jazz At The Underground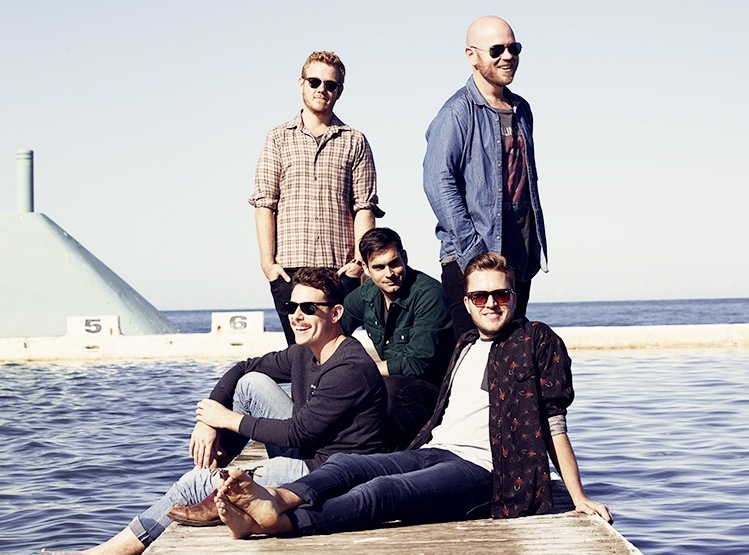 Thursday 15th
Hunter Innovation Forum @ Civic Hall
Running from the 15 - 17 May
The Hunter Innovation Forum (formerly The Hunter Innovation Festival) is an associated event of The Australian Innovation Festival which was established in 2002 as a national event to showcase Australian innovation. The Forum is a not-for-profit initiative which aims to inspire a culture of innovation in Australian businesses, industries and communities.
The Forum includes the Hunter Defence Conference 2014 which runs 21-22 May.
Innovation is essential to sustainability and competitiveness in a changing world. The Hunter must respond to the innovation imperative. The Hunter Innovation Forum will challenge business and industry with new ideas and highlight local success stories. It will:
Highlight global trends in innovation
Profile key research achievements
Showcase innovation in the Hunter
Provide guidance to local enterprises committed to adopting innovation
Participating organisations include HVRF, CSIRO and HunterNet Co-operative.
More info: www.hunterinnovation.biz 
American Brass Quartet @ The Civic Theatre
Making their first Australian appearances in four decades, the American Brass Quintet have been rightly described as 'the high priests of brass', known for their unparalleled technique, compelling repertoire and rich-toned, perfectly matched sound. Their diverse tour programs offer a unique opportunity to hear all the elements that have made them the most acclaimed brass ensemble of our time - spanning the centuries from the grandeur of Renaissance Venice to the high-octane excitement of works commissioned specially for them.
As members of the faculty of the Juilliard School, the ABQ have helped to shape the renowned American brass tradition.
Performing in Harold Lobb Concert Hall
Time: 7:30pm
Friday 16th
Paul Woseen @ The Cambridge
Founding member and bassist of The Screaming Jets, Paul Woseen, returns to the Cambridge to perform an intimate set of his solo material in the side bar.
Tickets: From OzTix
YESTERDAY ONCE MORE… A Tribute To The Carpenters @ Wests New Lambton
This spectacular show takes you through all the songs that made them the biggest selling popular music group of the 1970's, selling over 100,000,000 albums. The show includes 25 of their greatest hits and we're sure you'll know and love them all.
The show features Sharon Calabro, our lead singer (as Karen Carpenter), and Danny Elliott on the piano and vocals (as Richard Carpenter), a four-piece band and two backing vocalists.
The "Yesterday Once More" show is a wonderful musical experience for young and old. Whether you were a fan in the 70's, or one of the 'new generation' of Carpenters fans, this show has everything, including identical replicas of the original clothes worn by The Carpenters and their backing band. We have paid attention to every detail to make this show as realistic as possible, so that when you sit back in your seat, although you know that our stars are not the original Carpenters, they will make you feel as if you are watching The Carpenters live in concert.
So join the crème de la crème of some of Australia's finest musicians for an evening with the music of the Carpenters and Yesterday Once More.
Tickets: Wests Newcastle 
Gideon @ The Small Ballroom
Tuscaloosa, Alabama brings us Gideon, an aggressive, melodic hardcore band with an already impressive repertoire. Well-placed gang vocals and a powerful front man set Gideon apart from many of their peers, while the band as a whole, whose members have been playing together only since 2008, come off sounding like seasoned pros.
Supported by With Vices, Perspectives, Pasha Bulka and Staunch
Tickets: $23.50 from Kingdom Sounds
History Research Seminar @ The University of Newcastle
Our next History Research Seminar is to be held on Friday 16 May, at 10am in Cultural Collections, Auchmuty Library. You are warmly invited to attend. This seminar will be presented by The University of Newcastle's Assoc Prof Wayne Reynolds – always an engaging speaker!
Title: "To the Brick of Manufacture: Australia's policy on the Nuclear Non-Proliferation Treaty."
Abstract: Australia belatedly signed the Nuclear Non-proliferation Treaty in 1970 and ratified it in 1973. The following year a safeguards agreement was concluded with the International Atomic Energy Agency. In taking these steps Canberra agreed not to manufacture nuclear weapons. It negotiated, however, on the basis that it would preserve the option to use nuclear weapons in the future if the US extended nuclear deterrent failed. It also sought to have in place the technical capacity to build such weapons. Moreover what it did not do was accept that it could not use nuclear power for "non-explosive military purposes." In short Australia's acceptance of the NPT, the foundation of the international nuclear order during the Cold War (and very much a product of that order), was heavily qualified.
The presentation will be followed by tea, coffee and cake at 11am. All welcome.
Where?:Â Venue: Cultural Collections, Auchmuty Library, University of Newcastle
Saturday 17th
Boy & Bear @ Newcastle Panthers
The past 12-months have taken home-grown band Boy & Bear on a whirlwind journey, which has allowed little time for rest. After spending eight months recording their sophomore album, Harlequin Dream, which was released in August and debuted at number one in the ARIA Albums Chart. The band proceeded to sell out their national "16 Days Under a Southern Sun" tour. Three ARIA Award nominations and two overseas tour announcements later, the band are keeping the momentum rolling with yet another tour scheduled for next year.
All ages Standing only
Doors: 8.00pm
Time: 8.30pm
Tickets: Presale from Moshtix $35 + booking fee or at the door $40.00
 Zombonimo @ The Hamilton Station Hotel
Local hard rockers Zombonimo have just released their smoking new album You'll Know That You Need It and are ready to bring it with gusto to punters with their unstoppable live show. A hard working band who have shared the stage with the likes of Frankenbok and King Parrot and just completed a blistering, wildly received set at the 2014 Gum Ball festival, with You'll Know That You Need It Zombonimo are set to destroy stages for the rest of the year starting with a King of the North support slot May 9, and headlining at the Hamo Station May 16.
Mayfield band Horse Bolted will join them, describing themselves as "desperado's and ne'er do well's revelling in an open slather sonic shit fight", and Sydney lads Hypergiant will debut their stoner metal fuzz and prog influenced heavy rock to the Steel City. Local boys Freddo & Mat round out the night, playing their acoustic bluesy folky rock in the band change overs to cleanse the sonic pallet, allowing full absorption of the heavy rock shenanigans of each band. Of course Zombonimo will bring the whole thing to a kicking, riffing, rumbling, eight legged, three voiced, heavy as hell climax playing every song from the new album as well as some old favourites and yet to be released crackers.
Joe Camilleri, Richard Clapton, Russell Morris & Leo Sayer @ Civic Theatre
All legends in their own right – but together create a show not to be missed. APIA is thrilled to bring these musical legends together and give audiences around Australia the chance to experience the good times!
With countless hits between them, including Hit & Run, Girls on the Avenue, The Real Thing and You Make Me Feel Like Dancing the foursome will each take the stage to perform a selection of their most memorable songs, before joining forces to play together for an unforgettable finale.
For more info & tickets: Visit Ticketek
Sunday 18th
Newcastle Farmers Market @ Newcastle Showground
Newcastle City Farmers and Craft Market brings together local farmers and producers just like markets of days gone by. Our gourmet food producers have an amazing tasty array of foods to sample and buy.
You get to chat to the farmer, find out where your food is made and even taste test. Talking to the farmer producer means you can find out the best ways to store, cook and enjoy your food.
Along with food fresh from the paddock or oven, you find plenty of artisan stalls selling the Hunter's best range of quality goods, from clothing made from vintage material to blacksmiths, jewellery makers and painters.
Everything you need to feed, cloth or surprise your family can be bought at the Newcastle City Farmers and Craft Market and you know it's all been made with care.
We are constantly adding lots of content, including individual profiles of Farmers, Artisans, Gourmet Foods,and Health and Lifestyle who all provide their wares at the markets each Sunday.
Entry from Griffiths Rd, Broadmeadow. A $2 parking fee applies, which goes towards improvements to the Show Ground.
Times - 8.00am till 1.00pm
More info: Newcastle City Farmers Market
Newcastle University Choir @ The Great Hall
Known for its performance of the classical greats, over the last few years the University Choir has broadened its musical base to include Swing and Jazz concerts. They now tackle some of the repertoire from the wonderful genre that is Musical Theatre.
University Choir Sings the Musicals is the title of their concert of musical theatre favourites on Sunday 18 May at the Great Hall at 2pm.
Artistic Director, Christopher Allan, has selected a range of delights from some of the great musicals such as Guys and Dolls, Finian's Rainbow, Sweet Charity and Sunday in the Park With George just to name a few.
The Choir will be joined for this concert by Newcastle's own theatrical diva – Nola Wallace who will sing songs by Sondheim (including Send in the Clowns) and the wonderfully funny Adelaide's Lament. Nola's great theatrical presence will add immensely to this must see event. Also joining the Choir will be young rising tenor Phillip Costovski. Phillip is on his way to becoming a major talent and has already won awards for his performances (including a clean sweep of the 'Stage and Screen' section of the Lake Macquarie Eisteddfod last year) and will add his voice and personality to the performance.
Sunday May 18th will be a load of fun for musical theatre lovers and will provide an opportunity for the Choir to present music in a different genre from their usual fare. Join us at 2.00pm for an afternoon of laughs and great music making!
Tickets:Â www.newcastleuniversitychoir.com
Tuesday 20th
Tuesday Night Jazz with NIMA @ The Underground
This week we have  The Hawkes featuring;
 Gerard Masters | Vocals/Keys
Ollie Thorpe | Guitar
Miles Thomas | Drums
+ special guest
Jeremy Borthwick | Trombone
Wednesday 21st
Romeo & Juliet @ The Civic Theatre
Running from the 21st - 24th May
Hunter Region Drama School's fearless new ensemble, The Actor's Company, is set to bring an exciting production of Shakespeare's tragic love story with a energized and fresh telling that will be beautiful as it is breathtaking.
Defying the ancient feud that divides their families, Romeo and Juliet surrender to the fleeting rapture of courtship, marriage and sex; but a combination of old animosities and new chances brings them to their famously ill-fated deaths A company of Newcastle's leading young artists depict this age-old story of the chaos of youth amidst a world of love, violence and money, that will bring heart breaking clarity to this timeless classic.
Favouring the passionate text of Shakespeare and offering a rich mixture of romantic lyricism, bawdy comedy, intimate harmony and passion-fuelled violence this production will give a youthful perspective on the these famous star-cross'd lovers who are, after all, only teenagers.
For more info & tickets: Visit Ticketek