Newcastle Music News: A New Music Store, Something For The Weekend Warriors & AU:SUM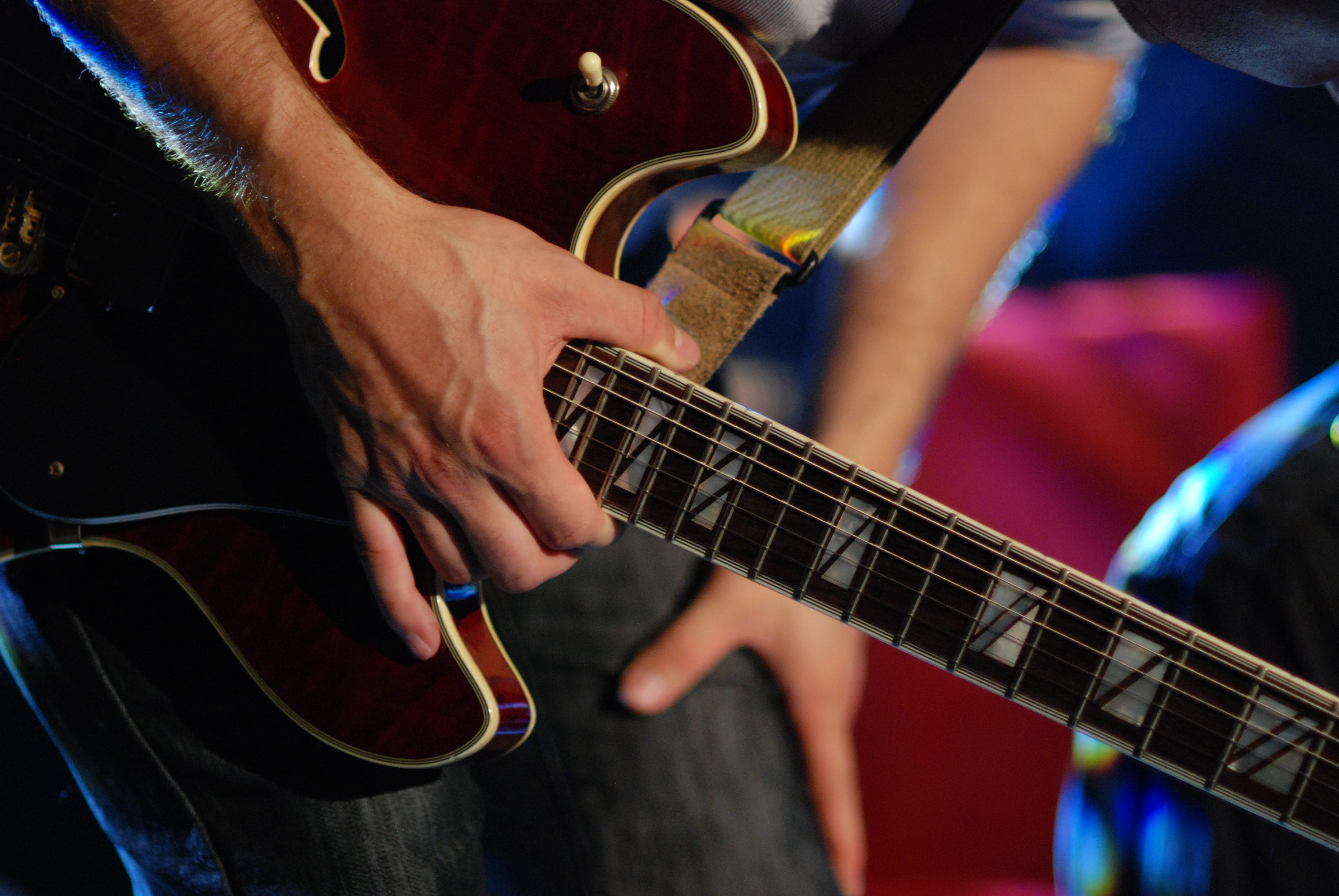 Over the weekend the new Allans & Billy Hyde music store at 627 Hunter St, Newcastle, held its Grand Opening & the space is something to behold! The huge bottom level is packed full of guitars, drums, percussion, keyboards, pianos and all the associated accessories, as well being set up for live demonstrations & workshops, and upstairs houses brass & string instruments, as well as sheet music. If you made it along, you might have taken advantage of the Roland demonstrations, tested your skills on the Drumometer, reveled in the free D'Addario restringing on offer, and potentially walked away with a lighter wallet as a result of the many Grand Opening specials.
One thing that caught my eye was the store's Weekend Warrior program. Claiming to let you "live your rock dream", this no-professionals-allowed program is aimed at those who may have played music in the past and are looking to get back into it. Every program starts with a jam to loosen everyone up. This is also when you'll meet the coach, some of the store staff and play with the gear supplied. Next, you're put into a band, which will have a weekly rehearsal for four weeks before the gig! That's right, there's a gig… this is the rock experience part - a gig with full PA, lighting and the opportunity to show friends & family what you've been up to over the month…
Interested? The Newcastle jam is coming up on 22 May, in store. Then you'd better get cracking on that practice before the gig on 26 June at The Cambridge! You can register your interest here.
Another new program on the Newcastle music scene is AU:SUM (awesome!). AU:SUM runs out of Rosie's School of Rock and has been specifically developed for children aged 7 - 18 years diagnosed with Autism Spectrum Disorder (ASD). The philosophy behind this initiative is "we teach music - you learn life", and each part of the program is designed to improve social development, communication and self-esteem. AU:SUM was launched as part of the Hunter Central Coast Innovation Festival and began on 5 May. Contact Rosie's School of Rock for more info.